Five veteran entrepreneurs share a total of $10,000 in seed funding through competition.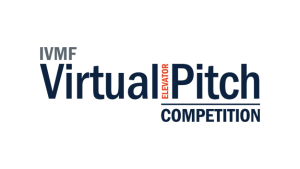 SYRACUSE, N.Y., Nov. 11, 2016 – Today the Institute for Veterans and Military Families (IVMF) at Syracuse University announced the winners of the IVMF Virtual Pitch Competition, an opportunity for veterans and military spouses who are graduates of the Entrepreneurship Bootcamp for Veterans (EBV) and Entrepreneurship Bootcamp for Veterans' Families (EBV-F) programs and established or aspiring entrepreneurs to submit their best 90-second elevator pitch for a new innovation, current product or business service. The final judging occurred from November 5-10.
The following veterans are this year's Virtual Pitch Competition award recipients:
First Place: $4,000
Kirklin Kudma, EBV Purdue 2016- Grit Trader
Second Place: $3,000
Lawrence Richards, EBV UConn 2015- Reflections of Service
Third Place: $1,500
Derek Safko, EBV Cornell 2014- Passkey
Fourth Place: $1,000
Mark Grady, EBV SU 2015- Off Duty Blue
Fifth Place: $500
Kevin Fairbanks, EBV SU 2016 – PinkTie Technology Group, LLC
In partnership with Prudential Financial, the Virtual Pitch Competition serves as a strategic partner by offering the opportunity for veteran entrepreneurs who graduate from the IVMF's training programs to be considered for business capital access opportunities.
"Veterans and military spouses are a great source of talent and an integral part of our talent pipeline strategy," said Jim Beamesderfer, vice president, Veterans Initiatives at Prudential. "This select group of entrepreneurs has demonstrated a high level of innovation, a deep understanding of strategic thinking and intelligent risk taking—skills that are invaluable to our business. It is my honor to congratulate each winner of this year's Virtual Pitch Competition."
"More than 2.5 million veteran-owned businesses in the United States employ over 5 million people," said IVMF Founder and Syracuse University Vice Chancellor for Strategic Initiatives and Innovation, Mike Haynie, Ph.D. "The success of these businesses is tremendously important to sustaining a vibrant, thriving economy. These new initiatives are one way the IVMF is broadening its commitment, backed by longstanding, dedicated partners to support the long-term success of the military community post-service."
For more information on the IVMF visit https: ivmf.syracuse.edu.
###
Media Contacts
Ronnie Burnett
MARCH Marketing
773.807.2830, ronnie.burnett@marchcorp.com
About the Institute for Veterans and Military Families (IVMF) at Syracuse University
The IVMF is the first interdisciplinary national institute in higher education focused on the social, economic, education and policy issues impacting veterans and their families post-service.  The institute is supported by a world-class advisory board and public and private partners committed to advancing the post-service lives of America's service members, veterans and their families. The IVMF and its professional staff deliver class-leading programs in career, vocational and entrepreneurship education and training. The IVMF also conducts actionable research, provides policy analysis and program evaluations; coordinates comprehensive collective impact strategies; and works with communities and non-profits to enhance service delivery for veterans and their families. Read more at ivmf.syracuse.edu.
About Prudential Financial
Prudential Financial, Inc. (NYSE: PRU), a financial services leader, has operations in the United States, Asia, Europe and Latin America. Prudential's diverse and talented employees are committed to helping individual and institutional customers grow and protect their wealth through a variety of products and services, including life insurance, annuities, retirement-related services, mutual funds and investment management. In the U.S., Prudential's iconic Rock symbol has stood for strength, stability, expertise and innovation for more than a century.  For more information, please visit www.news.prudential.com.